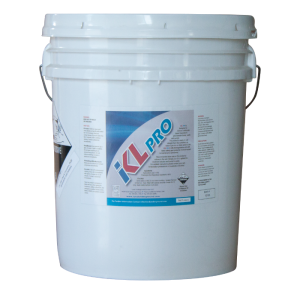 BoreSaver IKL Pro is an NSF approved cleaning treatment that dissolves calcium carbonate or manganese deposits found in bores, wells, pumps and pipes. Use of IKL Pro improves the quality of the well water supply, increases output and extends the working life of pumping equipment and accessories. IKL Pro is safe and easy to use in residential and commercial water wells.
It can be used without dismantling equipment and will not attack or deteriorate any materials inside the system. IKL Pro is easy to use, biodegradable and environmentally friendly. It can be used in conjunction with all other BoreSaver treatments.  IKL Pro is available in 5 gallon pails, 55 gallon drums and 270 gallon IBC.
Ask the experts at Midland Implement about time-saving, problem-solving products fro your water well challenges.